XDOG™ Weight & Fitness Vest
$79.99
The XDOG weight vest is a patent-pending weight vest for dogs that uses sand-filled weights evenly dispersed across the body and designed to help build muscle, improve speed, performance, stamina, reduce obesity, improve mental focus, reduce anxiety and improve cardiovascular health in your dog.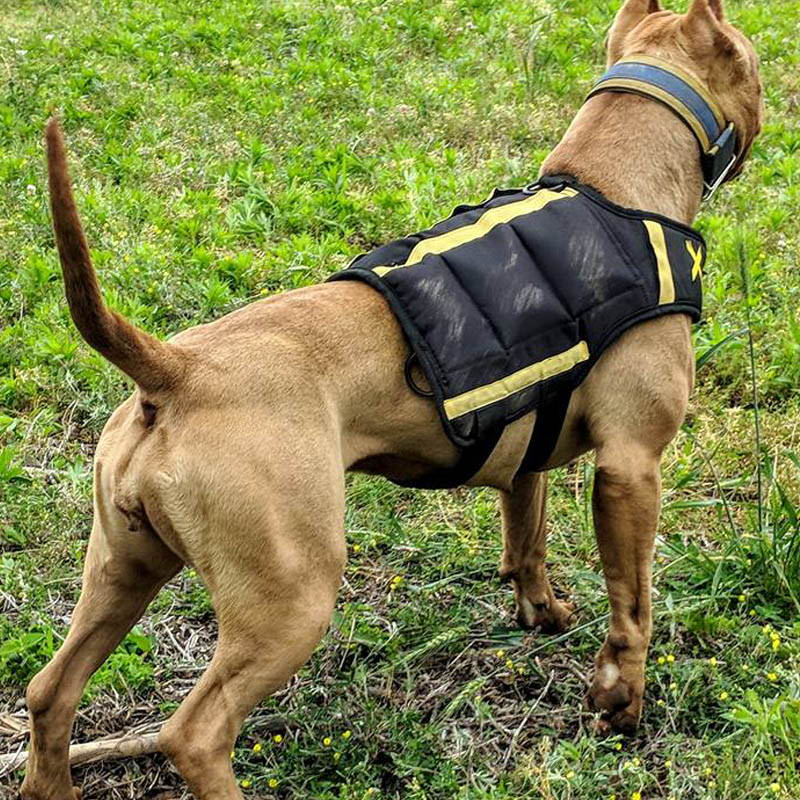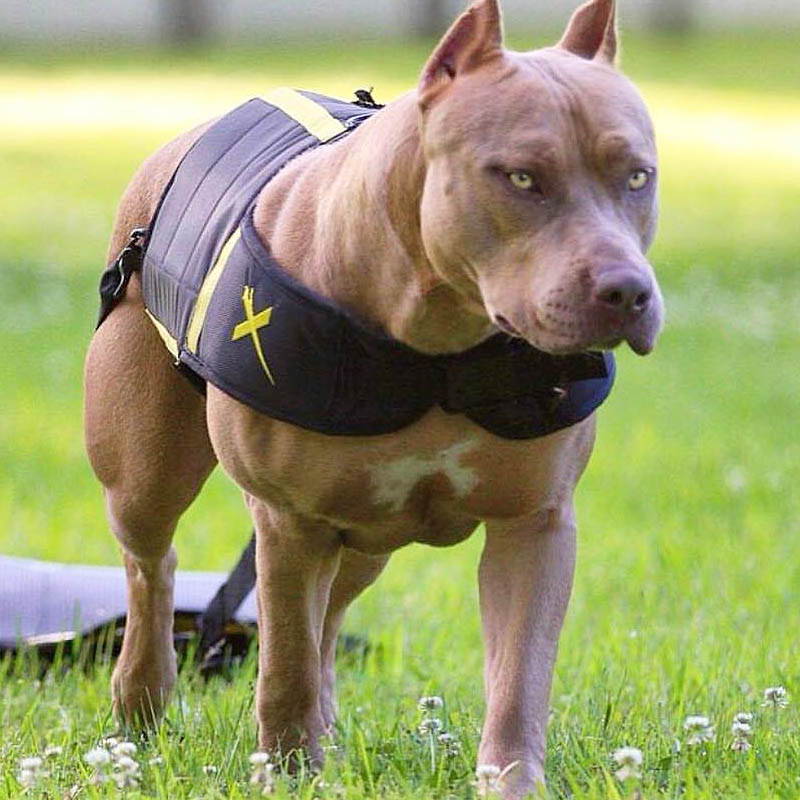 FITS ALL BREEDS. SECURE, SNUG COMFORTABLE FIT.
• Secure Snug Fit Guaranteed (No movement or rocking side to side) - The XDOG Vest uses a patented pending design that molds to your dogs body securely and evenly during movement preventing injury and discomfort on your dog.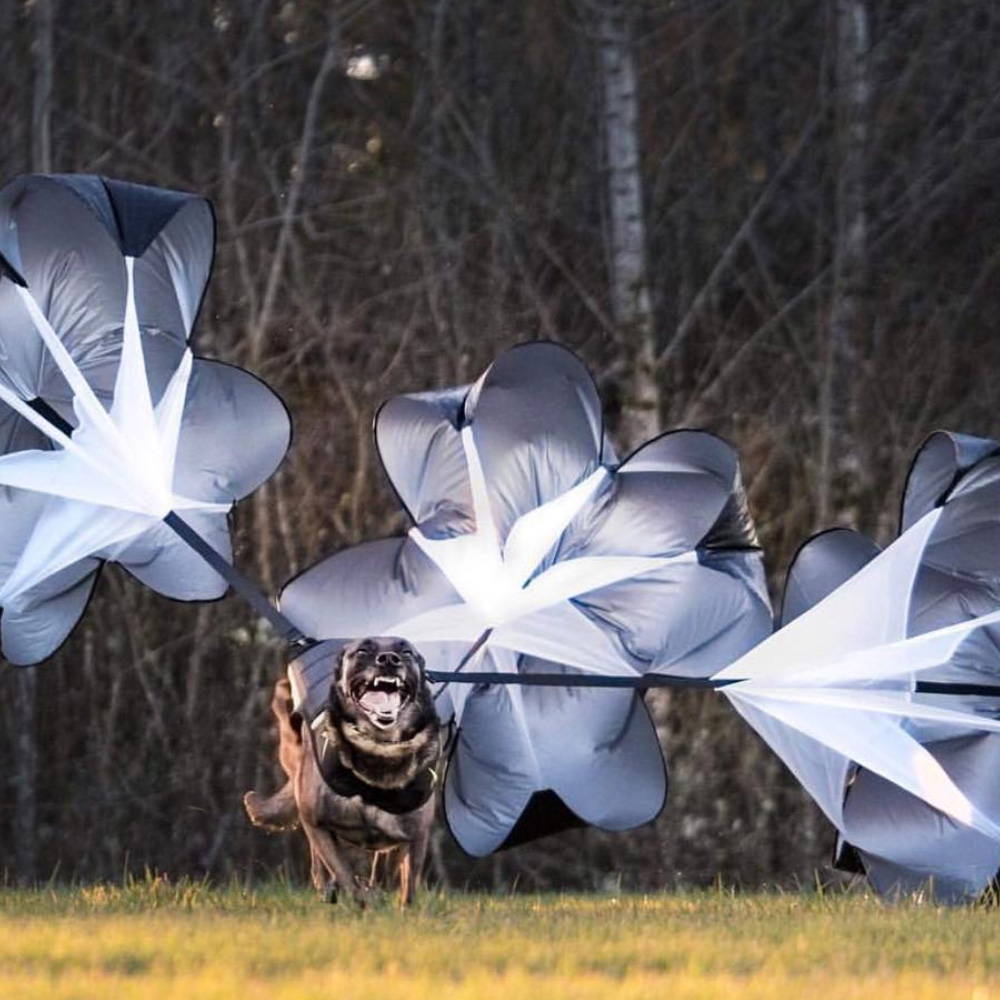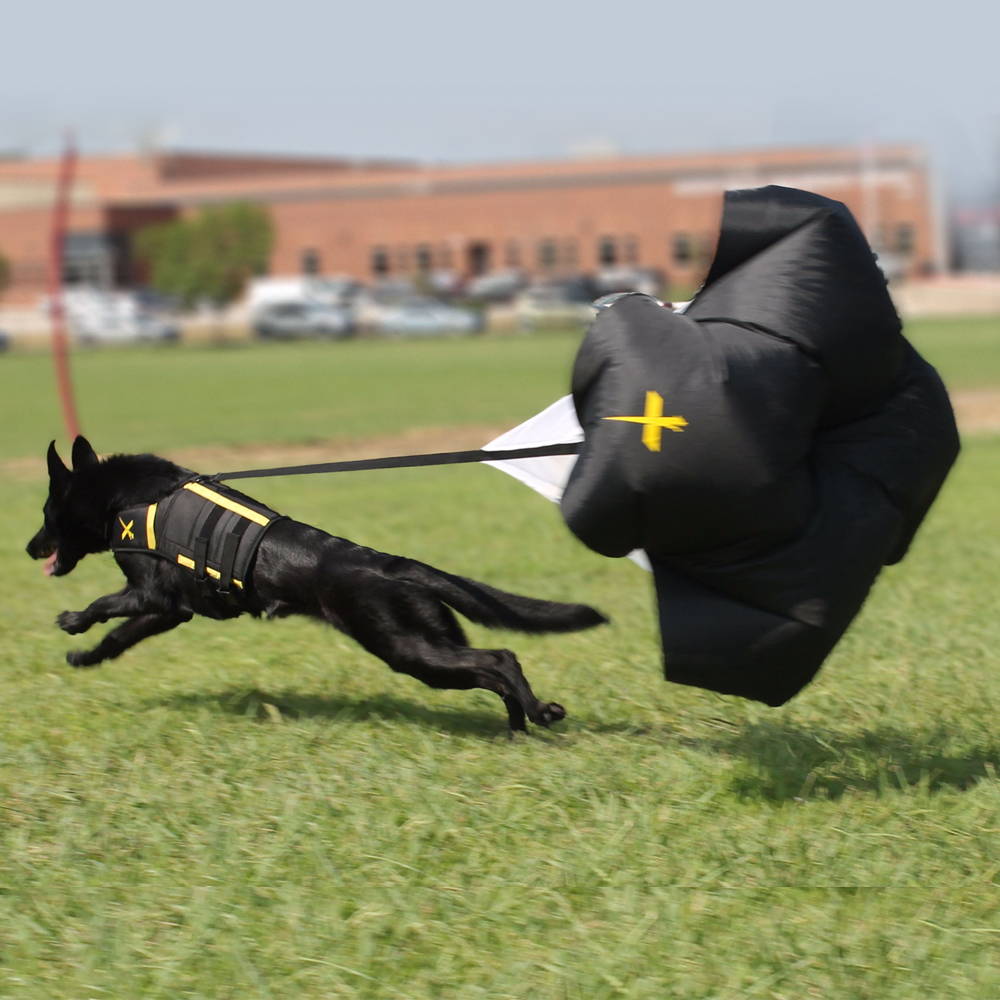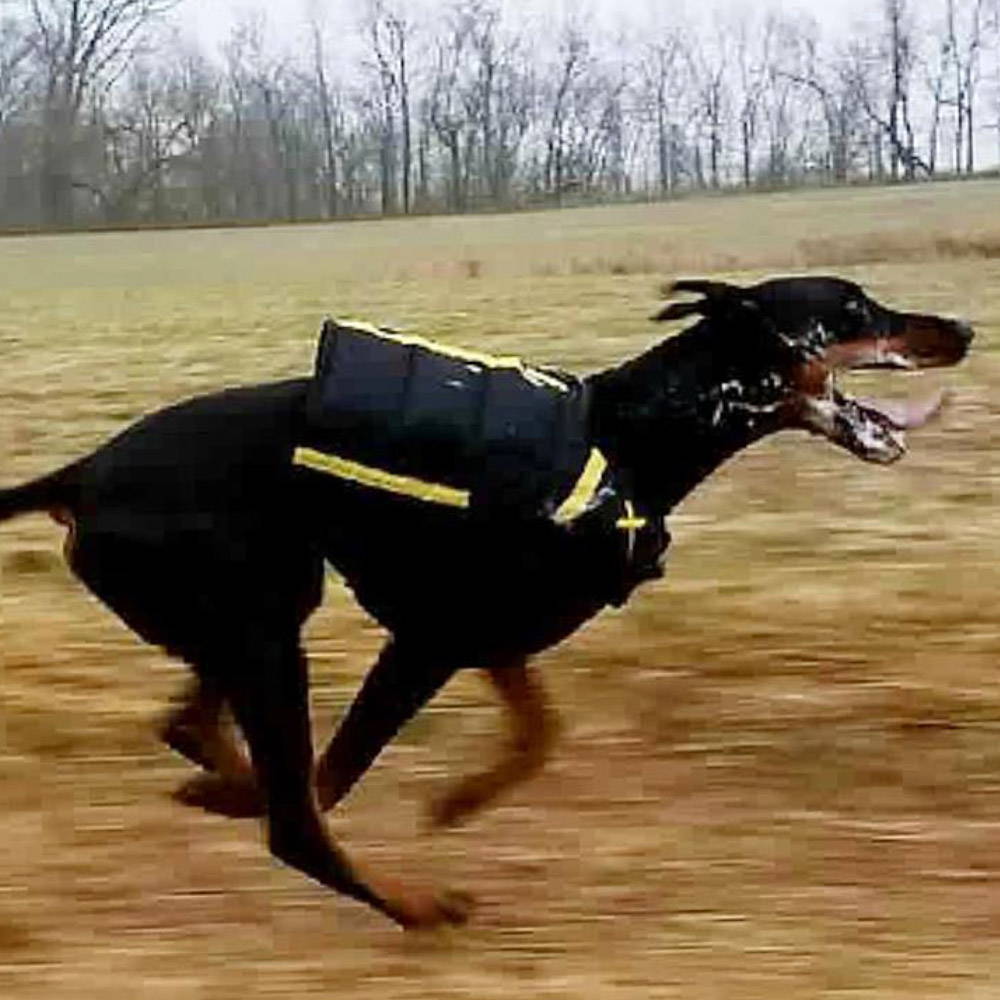 GREATLY IMPROVE SPEED AND PERFORMANCE.
Gain the upper edge and help get your dog in peak condition. The XDOG vest is helps improve speed and performance by helping strengthen core muscles. Because the the XDOG vest uses sand filled weights, you can easily increase and decrease weight down to the ounce.
---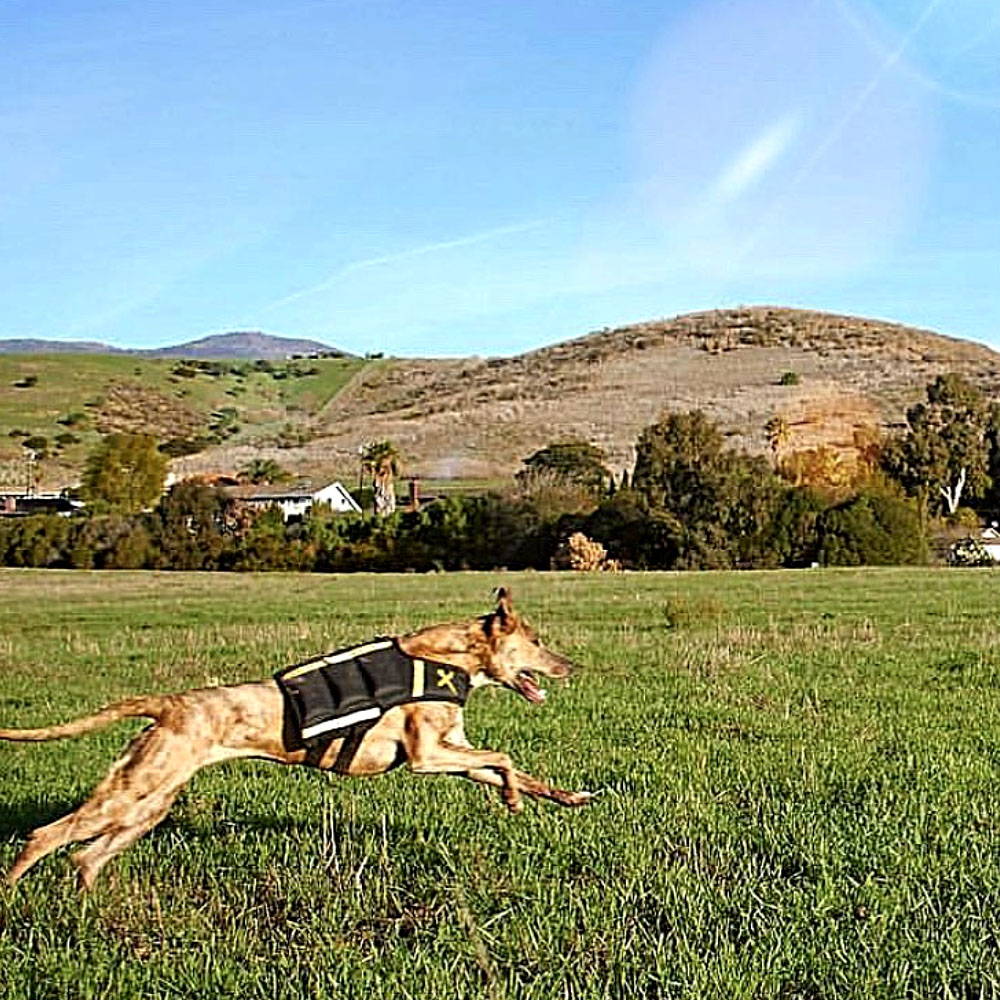 FRONT SHOULDER WEIGHT PLACEMENTS.

Front Shoulder Weight Placement - The XDOG Vest is the only vest on the market today that features front shoulder weight placement allowing them to build stronger muscle and strength on the front legs for improving explosive takeoff and speed. Don't expect to see this feature on other dog weight vests. Many of them have ignored the front legs completely with weight placement only placed on the back.
SAFE, SAND-FILLED WEIGHT BAGS

The use of metal weights can be dangerous on your dog not only causing heavy pressure on their backs but also can injury if your dog falls incorrectly. The XDOG Vest does NOT uses metal weights, instead we use sand-filled weights that mold and shape your dogs body naturally. Sand also allows you to slowly increase or decrease weight for comfortability. Each vest orders comes with empty sand bags. Sand is not included.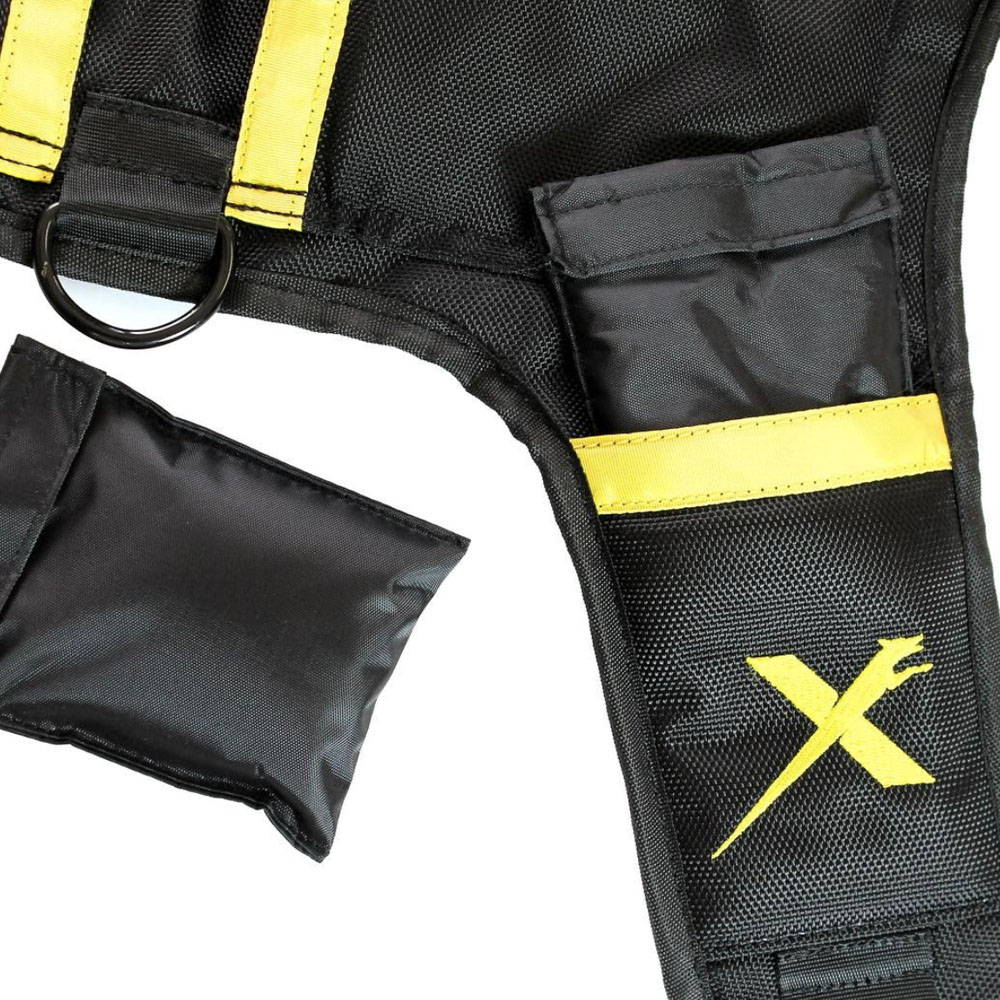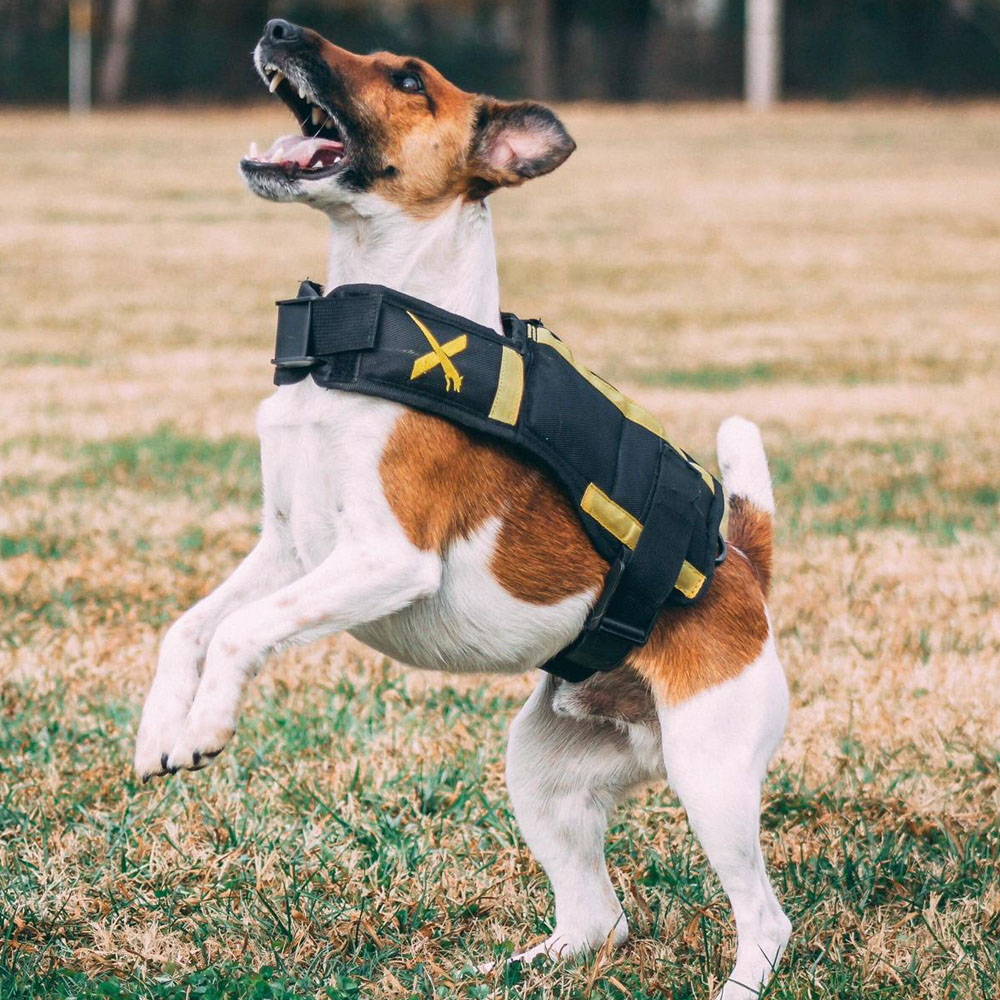 Unike other dog vest on the market that feature weight placement directly on the spine area (which should be seriously be avoided), the XDOG Vest doesn't. There is no weight placement on the spine. This can cause pain and discomfort on your dog. Each weight placement on the best is properly positioned on the sides and front shoulder area of the vest.
HIGH-QUALITY, LIGHTWEIGHT

The Xdog vest is built using high quality, durable material that allows easy, free movement when wearing. The XDOG vest is waterproof.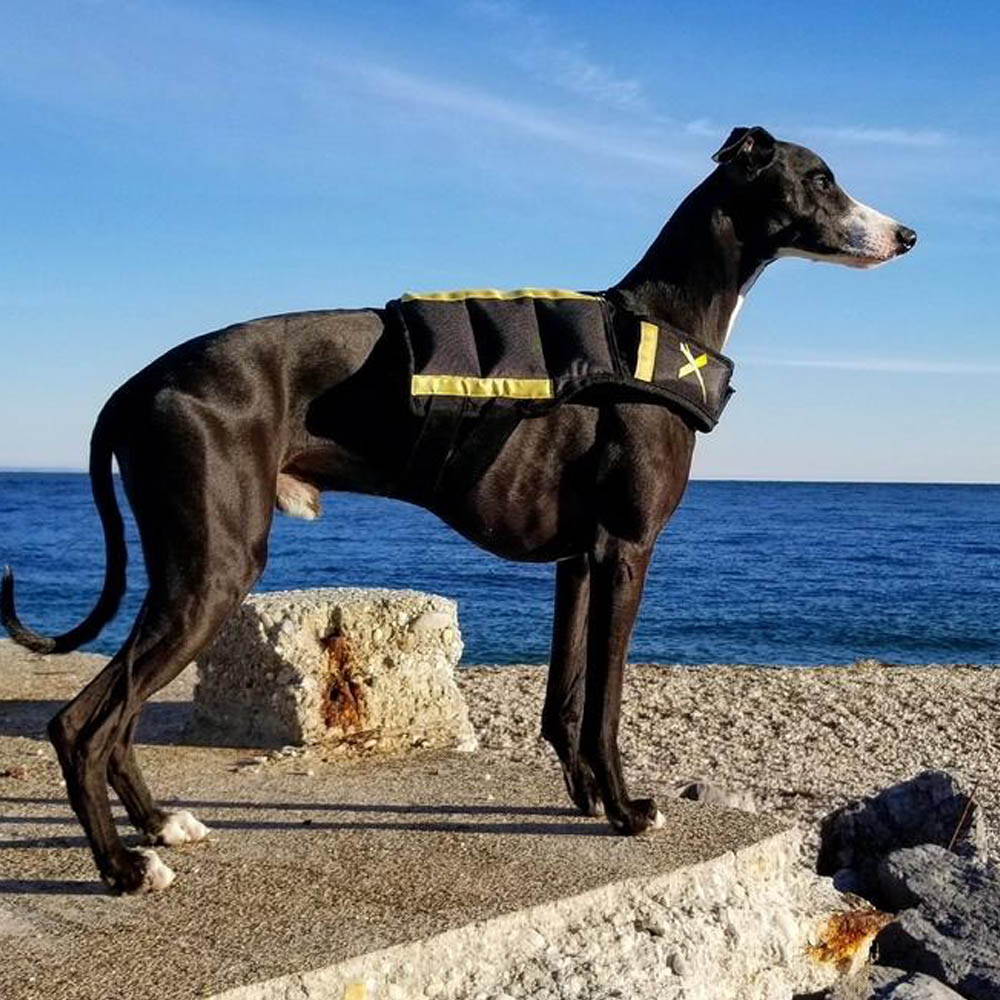 GREATLY IMPROVE SPEED AND PERFORMANCE.
What Size Would Fit My Dog?
No sand is not included. You can purchase a bag of sand at any local pet store. When you order your vest you also receive a free sand bags specifically designed to fit into each slot on the vest. Depending on the size of vest, you'll receive 6-8 bags. To fill the bags, we recommend using a funnel. Open each bag one at a time, insert funnel into bag. Pour sand into bags half way. Remove funnel and close bag using velro. Once closed sand will not leak out. Repeat for each bag. Once filled velcro close the bag and insert them into the slots on vest. You only have to fill the bags once with sand and leave them in vest. They do not have to be removed only if adjusting weight with more or less sand.
How Much Weight Does A Fully Loaded Vest Weigh?
The XDOG vest itself weights 1 pound with no weights. The weight vest was designed to add an additional 5%-10% of your dog's body weight. When the vest is fully loaded with all sand-bags filled expect the results below.
XS - (1.25 lbs - 1.5 lbs additional weight added)
Small - (2.75 lbs - 3 lbs additional weight added)
Med - (4.25 lbs- 4.5 lbs additional weight added)
Large - (7.25 lbs - 7.5 lbs additional weight added)
XL - (11.25 lbs - 11.5 lbs additional weight added)

If you are looking to increase more weight we have had customers replace the sand with copper bb's. Load them the same way as loading sand. The copper bb's will expect to increase weight 3-5 time more than sand which is more than what you'll ever need for maximum weight.
What Makes The XDOG Vest Better Than The Others?
1. Front Shoulder Weight - No other dog vest on the market today contains this weight placements on the front shoulder area like the Xdog vest. This area is completely ignored by other vest while only focusing weight placement on the back legs. The XDOG vest contains 2 front shoulder weight placement areas that allow your dog to receive a fully body workout from back to front allowing muscle growth and strenght in the front legs and shoulder area.

2. Proper Weight Placement - The Xdog vest weight placements throughout the vest was properly aligned and postioned on the vest for comfort and results. Unlike other vest where weight placement is dangerously placed on areas such as directly on the spine can be dangerous.

3. Better Comfort and More Safe - Metal bar weights that other vests use don't bend and mold with your dog's naturally curvy body. The Xdog vest uses sand filled weight bags that conture with your dog's body and movement. Also our sand weight bags can be adjusted in weigh down to the ounce for better comfort by removing or adding sand. You can'd do that with metal bar weights.
Does My Dog Need The XDOG Vest?
Absolutely. The Xdog vest helps not only improve your dog's overall health and condition allowing them to stay strong, active, happy and playful for years to come but also help combat obesity, diabetes, anxiety and over energized dogs. Simply wearing the vest each day helps them fight these issues.
What If My Vest Doesn't Fit?
We want you 100% satisfied. We don't want you stuck with a vest that doesn't fit. We understand that it's sometimes hard to gauge which size will fit and because of that we offer FREE exchanges on any vest order. If you order a size to big or small, don't worry, just contact us and we'll get you taken care of with the right size vest.
Do You Offer Any Guarantee?
Yes we do. We are 100% confident that you'll love the Xdog vest and if for any reason you feel the vest didn't workout just contact us for a full 100% money back guarantee. With that said, give us a shot. Order your vest today. You have nothing to lose.